Welcome to Gift Planning
Making a planned gift is a wonderful way to show your support and appreciation for Baruch College and its mission while accommodating your own personal, financial, estate-planning, and philanthropic goals. With smart planning, you may actually increase the size of your estate and/or reduce the tax burden on your heirs. Just as important, you will know that you have made a meaningful contribution to Baruch.
We recommend that you familiarize yourself with various gift options by exploring Ways to Give and What to Give. Then compare gift options and/or calculate how these gifts could work for you. And of course, please contact us for assistance or to discuss your personal situation and objectives.
Bequest Language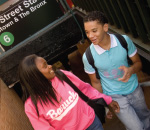 Explore the different types of bequests available for you to meet your philanthropic goals and make a significant gift for the programs you wish to support at Baruch.
Request a Calculation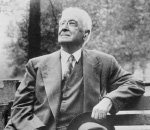 Use this form and we will send you a personalized calculation based on the information you provide. Or use the personal gift calculator to explore your options yourself.
© Pentera, Inc. Planned giving content. All rights reserved.